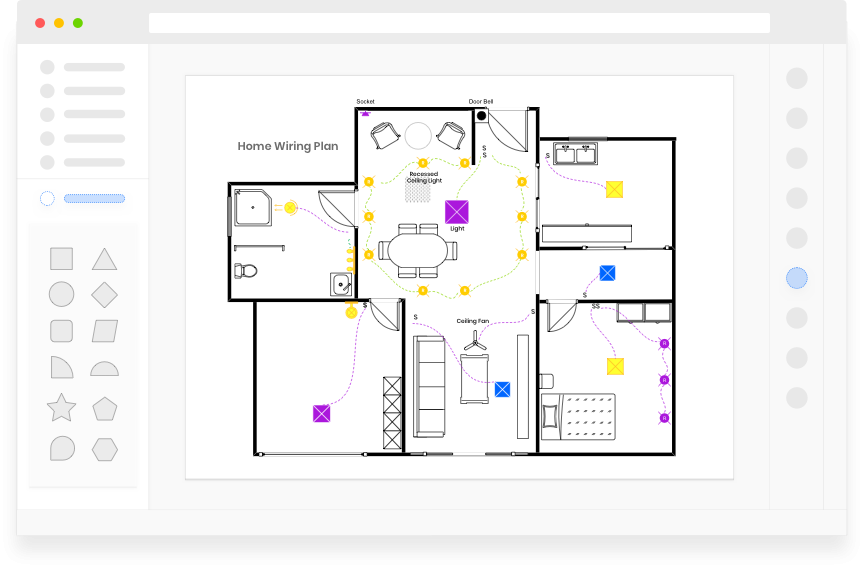 A professional house wiring diagram software effectively helps you create accurate and high-quality house wiring diagrams.
Design House Wiring Diagram with EdrawMax
EdrawMax is an intuitive and simple-to-use house wiring diagram software with numerous built-in symbols and ready-made templates, which helps you design expertly looking home wiring plan, basement wiring plan and many other electrical wiring effortlessly.
Abundant Elements to Serve All Your Purposes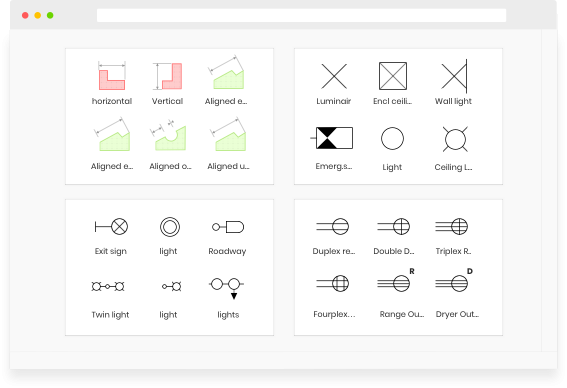 Based on the basic floor plan structure, a house wiring diagram is supposed to add more than just electrical symbols. As a matter of fact, a complete house wiring plan usually includes common electrical symbols such as lighting, switches, and sockets, as well as basic floor plan symbols such as walls, furniture, and home appliances. Fortunately, EdrawMax covers nearly every symbol you want in a house wiring diagram and various types of home wiring plan templates, creating a house wiring diagram has never been easier.
4 Steps to Create a Complete House Wiring Diagram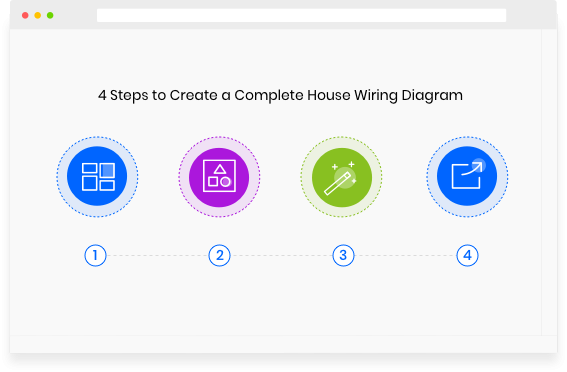 Some people may think creating a home wiring plan is too difficult. However, EdrawMax can help you quickly design one with ease. There are only 4 steps:
Choose a template that is tailored to you to start drawing with it.
Open the corresponding symbols library. Drag and drop the symbols you need to create your house wiring diagram.
Connect the symbols and customize the diagram with various fonts, colors, styles, etc.
After finishing the diagram, feel free to export it to any common file formats as you like.
More House Wiring Diagram Examples
Discover house wiring diagram examples to get inspired. Select one of them to get started quickly!